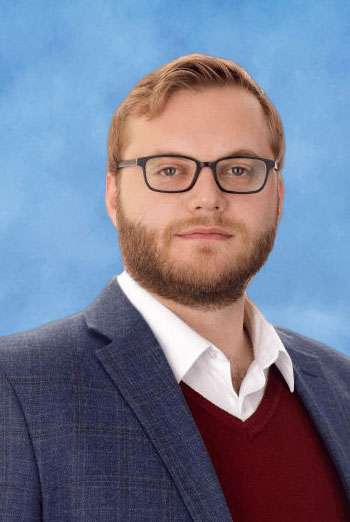 Julian Waller
Associate Research Analyst
Julian G. Waller is an expert in the politics of authoritarian regimes in post-Soviet Eurasia and Europe, with a focus on Russian and Ukrainian domestic political institutions and their relation to political-military issues.
At CNA, he has developed reports on Russian military strategy, political media analysis and domestic artificial intelligence developments. His academic research has focused on illiberalism and authoritarian politics in Russia, legal regimes and constitutional structures in Eurasia, policy diffusion processes across the post-Soviet space, and disinformation and social media in Ukraine.
Waller is also a professorial lecturer in political science and Russian politics at George Washington University and a visiting scholar at the Elliott School of International Affairs' Institute for European, Russian and Eurasian Studies. Prior to joining CNA, Waller was a visiting scholar at the Centre for East European and International Studies in Berlin, Germany, where he worked on issues related to political regimes in Eastern Europe.
Waller holds a doctorate in political science, a Master of Arts in political science, and Bachelor of Arts in international affairs from George Washington University. He speaks Russian.
Areas of Expertise