CNA's work on Russia goes back to studies done on Soviet Naval doctrine in the 1960s. This portfolio has expanded to include work on Russian military modernization, strategy, operations, decision-making, and the Russian way of war. The Russia Studies Program (RSP) includes native speaking Russia analysts with deep knowledge on operational and strategic level issues. Over the last few years, RSP has supported sponsors in a variety of ways, including studies (both at the unclassified and classified levels), workshops, conferences, and games.
Navy Capabilities, Operations, and Strategy.
Strategic Calculus and Operational Decision-Making
Escalation Management, Deterrence, and Coercion
Russian Combat Operations
Military Reforms and Defense Modernization Programs
Information Operations and Cyber Strategy
Nuclear Strategy, Advanced Weapons and Operations Concepts
---
Ongoing Work
Our ongoing work provides critical analyses to our nation's leaders:
Defining and Responding to Russian Naval Strategy
Russia's Maritime Strategy in the Pacific
Russian Naval Strategy and Nuclear Weapons

Evaluation of Russian Propaganda and U.S. Strategies to Counter its Impact
Russian Cyber Decision-Making
Putin's Decision-making with Regard to Risk and Escalation
---
Experts
Ken Gause is the director of the International Affairs Group. He joined CNA in 1996 and is CNA's senior foreign leadership analyst. He has spent the last 20 years developing methodologies for examining leadership dynamics of hard target regimes. He is renowned for his decades-long work building analytical techniques to understand leadership decision-making that range from biographical analysis to sophisticated game design to proprietary analysis from a "virtual network" of researchers around the world.
Dmitry Gorenburg, Ph.D. has led and participated in projects on security issues in the former Soviet Union, Russian military reform, foreign policy, leadership decision-making, and the state of the Russian Navy. He has also examined military activities and the role of U.S., European and Russian security assistance programs in promoting security and stability in Central Asia. Recent work includes analysis of Russian ambiguous warfare activities in Ukraine.
Publications
Read More
Michael Connell, Ph.D. is a Middle East specialist and the director of CNA's Adversary Analytics Program, which oversees the International Affairs Group's work on Russia, Iran and North Korea. His most recent work focuses on naval strategy in the Persian Gulf, Russia's cyber strategy, Russian strategic decision-making, Iranian military doctrine, recruitment and training in Iran's armed forces and adversary emulation techniques.
Michael Kofman is a Research Scientist in the Strategic Studies division of CNA and a Public Policy Scholar at the Kennan Institute. He has participated in numerous projects and written substantively on Russia's military and foreign policy, most recently on the war in Ukraine. He is a recognized expert on aspects of information warfare, grey zone conflicts, and hybrid warfare.
Publications
Read More
Jeffrey Edmonds is an expert on Russia and Eurasia. His research focuses on the Russian military, foreign policy, Russian threat perceptions, and Russian information and cyber operations. Most recently, Edmonds served as the Director for Russia on the National Security Council and acting Senior Director for Russia during the 2017 presidential transition. While on the NSC, Edmonds advised the president and his senior staff on Russia-related national security topics including the Ukraine and Syria crises, Russian military, foreign policy, threat perceptions, and information operations.
Publications
Paul Saunders is an expert on Russia's foreign policy, including Russia's relations with other former Soviet states and Russian efforts to exert influence in its immediate neighborhood. He led perhaps the first U.S. unofficial group to meet with Collective Security Treaty Organization Secretary-General Nikolai Bordyuzha and with Kosachev in his previous post as the head of Rossotrudnichestvo, Russia's federal agency that works with Russian "compatriots" in former Soviet countries. Additionally, he is the Executive Director of the Center for the National Interest where he directs its U.S.-Russian Relations Program and is a member of its Board of Directors.
Publications
Samuel Bendett's work involves Russian defense and security technology and developments, as well as Russian geopolitical influence in the former Soviet states and abroad. He contributes to the RealClearWorld.com and The National Interest, writing on Russian military technology developments, including unmanned systems, as well as Russian foreign policy and security trends across the former Soviet Union.
Publications
Read More
Kasey Stricklin is a research analyst with CNA's International Affairs Group, where she is a member of the Russia Studies Program. Her current research focuses on Russian naval leadership, personnel and demographics, and she has also conducted research at CNA on Russian nuclear strategy and thinking.
Publications
Katherine Baughman is a research assistant with the Russia Studies Program. Her recent research focuses on Russian information warfare, specializing in Russian, Central European, and East European foreign and domestic policy.
Prior to joining CNA, Baughman worked for the Center on Global Interests and interned with CSIS and the Navanti Group, where she worked on research teams focused on Russia, Eurasia, and East and Central Europe. She has published several pieces on nuclear policy, energy dynamics, and political developments in the region.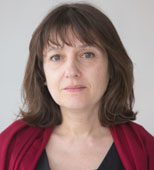 Olga Oliker
Olga Oliker is a Principal Advisor to the CNA Russia Program. Recent research has focused on military, political, economic, and social development in countries in transition, particularly in Russia, Ukraine, and the Central Asian and Caucasian successor states to the Soviet Union.
Publications
Read More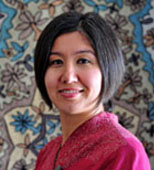 Umida Hashimova
Umida Hashimova is an Associate Research Analyst with over eight years of experience in project management and research/analysis on the Eurasia region. She is a scholar on Central Asia's current affairs and a frequent contributor to the Jamestown Foundation's Eurasia Daily.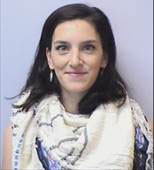 Danielle Johnson, Ph.D.
Danielle Johnson, Ph.D. is an expert on migration and transnational crime, transitional justice and post-conflict reconstruction in the former Soviet Union and Eastern Europe. She has extensive field experience working on these issues, including her time as an Alfa Fellow at Human Rights Watch in Moscow.
---
RSP in the News
February 11, 2019
Samuel Bendett writes, "According to the Russian state media (TASS), Russian military robotic complexes (RBCs) will be able to independently recognize targets, use weapons, and interact in groups and swarms. Such plans were stated in the article by the staff of the 3rd Central Scientific Research Institute of the Russian Federation's MOD."
Mad Scientist Laboratory: "Autonomous Robotic Systems in the Russian Ground Forces"
February 8, 2019
Michael Kofman says, "While they may lack the funding, and some of the defense-industrial base, they're keeping abreast of what sort of nextgen capabilities might enter the battlefield."
The National Interest: "The F-22 and F-35 Are Ancient History: Russia's 6th Generation Fighter Could Be Revolutionary"
February 5, 2019
Samuel Bendett says, "The Ministry of Defense said on several occasions that this UGV performed well in Syria, so we are to expect that these 12 are not the last vehicles of its kind to enter Russian service. The Ministry feels confident enough with Uran-6 to start accepting it into service. In Syria, it did not experience the range of issues that plagued Uran-9 trials."
C4ISRNET: 'Russia Orders a Dozen New Demining Robots"
February 4, 2019
Dmitry Gorenburg says that Russia has sought to ameliorate its relative lack of surface warfare capabilities through cruise missiles, which are "seen as force multipliers capable of offsetting the Russian shortfalls in ship numbers and quality"
The National Interest: "Contested Waters: Great Power Naval Competition in the 21st Century"
February 4, 2019
Michael Kofman says, "Not only are they far faster so they are incredibly difficult to intercept, but they also have very low fly time so there's very little warning or possibility for the defending side to do much of anything about it."
CNN: "Putin Wants 'Supersonic' Missile After Treaty Suspension"