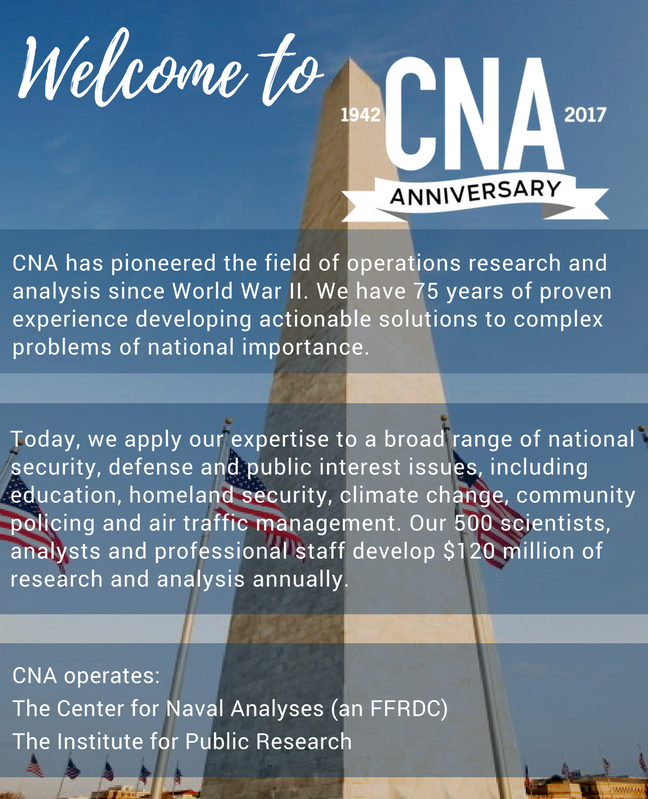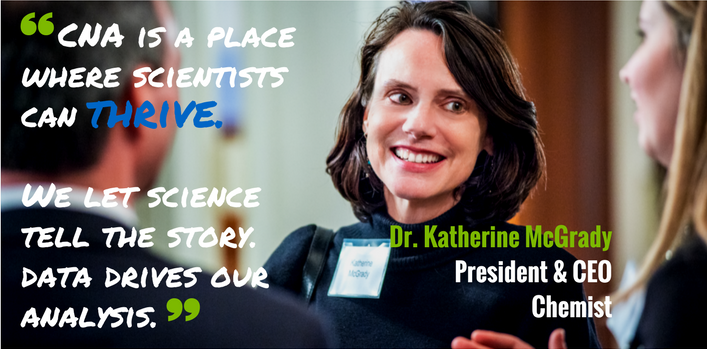 At CNA you can contribute your ideas and energy to research and analysis initiatives that inform decisions, shape policies, and improve programs and services throughout government.
CNA offers unique career opportunities that aren't easily found elsewhere and gives you the chance to work with some of the most highly trained and talented people in the world. Learn how we work and how you fit in.
Read More
CNA offers competitive salaries and comprehensive employee benefits including medical insurance (with dental and vision coverage), life and long-term disability insurance, and generous tuition assistance.
Read More
CNA hires individuals from a variety of educational and career backgrounds for positions such as research analysts, associate research analysts, and research specialists.
Read More
CNA is the only FFRDC that operates a Field Program, with nearly 50 analysts assigned to Navy, Marine Corps and Joint Commands at all times.
Read More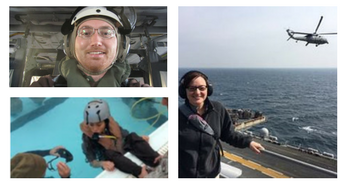 At CNA we analyze and solve problems by getting as close as possible to the people, the data, and the problems themselves in order to find the answers of greatest clarity and credibility — all to help government leaders choose the best course of action.
What sets CNA apart from other research organizations?
99% of our researchers have advanced degrees, and 72% are Ph.D.'s. Our researchers come from backgrounds across STEM fields and continue to learn throughout their CNA careers. We have physicists leading Marine Corps operations studies, economists deployed on battleships, and a chemist as our CEO.
Read More