Press Release
For Immediate Release
Contact: Liza Cordeiro
Senior Advisor Marketing
202.650.4456 | cordeirol@cna.org
Halleh Seyson joins CNA as Enterprise Systems Data Analysis Vice President
Wednesday, April 21, 2021
Arlington, VA
CNA welcomes the new leader of the Enterprise Systems Data Analysis (ESDA) division. Halleh Seyson brings 25 years of experience in delivering enterprise solutions nationwide and globally to CNA, where she will serve as the vice president and director of ESDA.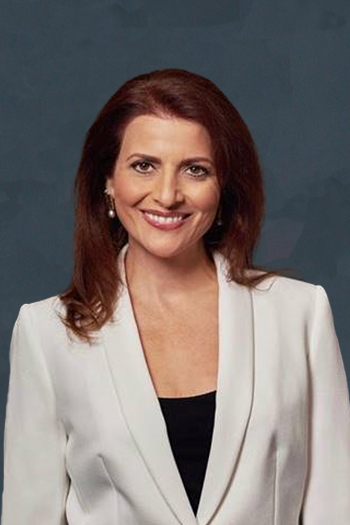 "We are confident that Seyson will nurture innovative ideas for ESDA," said CNA's Institute of Public Research Executive Vice President Tim Beres. "Her insightful leadership and creative, forward-looking solutions will ensure ESDA continues to empower clients with information to make data-driven decisions."
Seyson has a proven track record in the federal government arena, including work with the U.S. Departments of Defense, Veterans Affairs and Health and Human Services, as well as the U.S. Postal Service and U.S. Agency for International Development. Before joining CNA, she served in leadership roles in government contracting companies, including as a vice president at GDIT; group vice president at Social & Scientific Systems, a public health research organization; and executive vice president and chief operating officer at CATHEXIS.
"CNA has an outstanding reputation within the industry, and I am very excited to join the team," said Seyson. "Having the opportunity to lead an elite group of experts is a privilege. Together we will provide public sector organizations with the best tools to tackle the complex challenges of today."
CNA's ESDA division helps clients make decisions at pace with the speed and scale of their mission by combining extensive experience in system architecture and design with innovative program management techniques to deliver advanced, integrated enterprise systems.
Seyson holds an M.S. in Information Systems and a B.S. in Computer Science from George Mason University. She also has a graduate certificate in Information Engineering from George Mason, as well as certifications in PMP, ITIL Foundation, and ScrumMaster.
CNA is a nonprofit research and analysis organization dedicated to the safety and security of the nation. It operates the Center for Naval Analyses—the federally funded research and development center (FFRDC) of the Department of the Navy—as well as the Institute for Public Research. CNA develops actionable solutions to complex problems of national importance. With nearly 700 scientists, analysts, and professional staff, CNA takes a real-world approach to gathering data. Its unique Field Program places analysts on aircraft carriers and military bases, in squad rooms and crisis centers, working side by side with operators and decision-makers around the world. CNA supports naval operations, fleet readiness, and strategic competition. Its non-defense research portfolio includes criminal justice, homeland security, and data management.
Note to writers and editors: CNA is not an acronym and is correctly referenced as "CNA, a research organization in Arlington, VA."