Press Release
For Immediate Release
Contact: Liza Cordeiro
Senior Advisor Marketing
202.650.4456 | cordeirol@cna.org
Andrew Mara joins CNA as Vice President and Director for Systems, Tactics, and Force Development
Monday, March 29, 2021
Arlington, VA
CNA welcomes Andrew Mara as the new Vice President and Director of the Systems, Tactics, and Force Development (STF) Division. Dr. Mara joins CNA after 10 years in the Cost Assessment and Program Evaluation (CAPE) office within the Office of the Secretary of Defense, where he most recently served as Deputy Director of CAPE's Capability Enablers Deputate. He holds a doctorate in molecular, cellular and developmental biology from Yale University and a dual bachelor's degree in molecular biology and economics from the University of California, San Diego.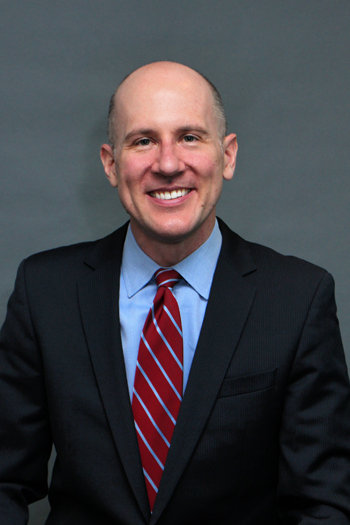 Dr. Mara will lead the CNA division responsible for providing classical warfare analyses at the tactical level to the U.S. Navy and Department of Defense. CNA's Systems, Tactics, and Force Development experts include engineers, physicists, chemists and mathematicians who conduct quantitative analyses of fleet systems and multi-mission platforms to develop performance estimates against China, Russia, and other threats.
"Andrew's background and experience are a perfect match to lead this division at CNA," said Mark Geis, Executive Vice President of CNA's Center for Naval Analyses. "As is evident from his decade at CAPE, he has impressive experience with the Navy and Defense Department, as well as a proven track record of effectively leading large organizations focused on providing independent, objective analysis to senior DOD decision-makers. I have no doubt that he will lead the division deftly in the months and years to come."
Among many other accomplishments during his time at CAPE, Dr. Mara led several notable "firsts" at the Defense Department, including its first ever space force structure assessment, which directly informed billions of dollars in investments, and the development of the department's first directed energy roadmap. Dr. Mara's numerous awards reflect his technical and management abilities, including the Medal for Meritorious Civilian Service (2016), the Bryan Jack Award for Distinguished Defense Analysis (2015), and the Medal for Exceptional Civil Service (2014).
"CNA has a storied history of performing high-caliber analysis that solves real problems for the nation and for the Navy in particular. I am honored and excited by the opportunity to contribute to that tradition and to ensure that the Department of Defense's leaders get unbiased, high-quality analysis that can shape national security," Dr. Mara said.
Prior to joining the leadership team at CAPE, Dr. Mara served as Senior Operations Research analyst and was an AAAS Science and Technology Policy Fellow at the Center for Technology and National Security Policy at the National Defense University.
CNA is a nonprofit research and analysis organization dedicated to the safety and security of the nation. It operates the Center for Naval Analyses — the only Federally Funded Research and Development Center (FFRDC) serving the Department of the Navy — as well as the Institute for Public Research. CNA is dedicated to developing actionable solutions to complex problems of national importance. With nearly 700 scientists, analysts and professional staff, CNA takes a real-world approach to gathering data. Its one-of-a-kind field program places analysts on carriers and military bases, in squad rooms and crisis centers, working side-by-side with operators and decision-makers around the world. CNA supports naval operations, fleet readiness and great power competition. Its non-defense research portfolio includes criminal justice, homeland security and data management.
Note to writers and editors: CNA is not an acronym and is correctly referenced as "CNA, a research organization in Arlington, VA."