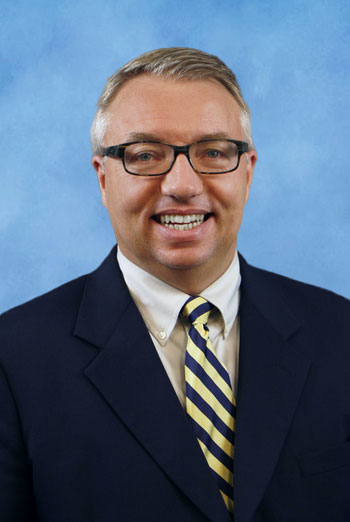 Steve Wills, Ph.D.
Research Scientist
Strategy, Policy, Plans, and Programs
Steven Wills is an expert in U.S. Navy strategy and policy, and U.S. Navy surface warfare programs and platforms. As a Navy historian, his research interests include the history of U.S. Navy strategy development over the Cold War and immediate post-Cold War eras, and the post-World War II Navy surface fleet.
Wills is the author of "Strategy Shelved: The Collapse of Cold War Naval Strategic Planning," published by Naval Institute Press, and shared the authorship with John Lehman of "Where are the Carriers? U.S. National Strategy and the Choices Ahead." He also wrote a chapter on U.S. Navy Staff organization conflict for "Conceptualizing Maritime & Naval Strategy: Festschrift for Captain Peter M. Swartz," published by the Institute for Security Policy at Kiel University (ISPK).
Before coming to CNA , Wills had a 20-year career as a U.S. Navy officer, serving as the executive officer of a mine countermeasures ship, as well as shore-based billets at the Defense Intelligence Agency, the Joint Non-Lethal Weapons Directorate, and at NATO Joint Forces Command, Naples, Italy.
Wills completed his Ph.D. in military history at Ohio University and has a Master of Arts in national security studies from the U.S. Naval War College.
Areas of Expertise