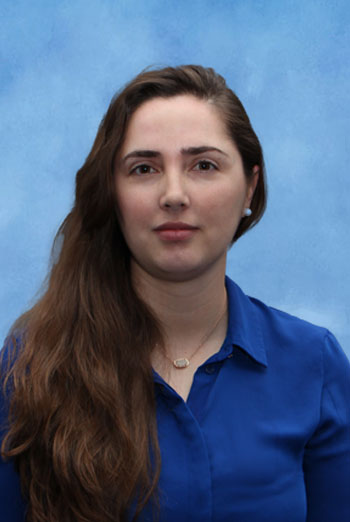 Sydney Stewart
Senior Research Specialist
Sydney Stewart is a specialist in emergency preparedness, response, and recovery operations. She focuses on real-world event and critical incident analysis, infrastructure resilience, and supply chains for life-sustaining commodities.
At CNA, she has supported after-action analyses of responses to the COVID-19 pandemic, civil unrest in 2020–2021, the January 6 insurrection, Hurricanes Ian and Ida, and many other events. She has also supported the development of reports for the Federal Emergency Management Agency, the National Risk Management Center and the National Academies Gulf Research Program. Stewart has received two CNA Deployer Awards and a Certificate of Achievement from FEMA.
Stewart has a Master of Science and Bachelor of Science in animal science from Oklahoma State University. She was awarded a Fulbright U.S. Study/Research grant and spent the 2017–2018 academic year in Germany at the University of Bonn's Institute for Animal Sciences, supporting animal welfare and agricultural biosecurity research.