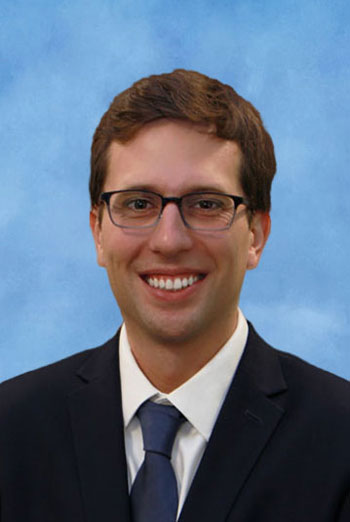 Adam Monsalve, Ph.D.
Systems Engineer IV
Adam Monsalve is a cybersecurity expert specializing in the intersection of uncrewed technologies and cybersecurity for multiple federal government clients.
At CNA, he has supported the Federal Aviation Administration's (FAA) NextGen organization with its enterprise-level cybersecurity and with implementing cybersecurity in uncrewed aircraft systems (UAS) traffic management (UTM), which aims to integrate UAS into the National Airspace System. He has been integral to several FAA prototyping efforts and demonstrations of UTM technologies, such as the UTM Pilot Program and the ongoing UTM Field Test. He has coordinated UTM cybersecurity implementation at the international level to ensure interoperability between FAA and international UTM efforts. Monsalve led an award-winning CNA team with an industry partner, RIIS, in the National Institute of Standards and Technologies First Responder UAS challenge with a prototype cybersecurity device to protect public safety UAS operations.
Prior to joining CNA, Monsalve was a post-doctoral researcher at the University of Florida, where he developed novel magnetically triggered systems for biomolecular delivery, mechanisms for the magnetically assisted isolation of biomarkers, and methods for the isolation of stem cells for tissue engineering applications.
Monsalve holds a doctorate in materials science and engineering from the University of Florida. He also holds a bachelor's degree in biology and a bachelor's degree in chemistry from the Virginia Polytechnic Institute and State University.