CNA's Institute for Public Research
CNA's Institute for Public Research provides research and analysis to a diverse array of federal, state, and local government agencies. Our overriding goal is to use the best science available to bring the most effective ideas and approaches to enhancing everyday life.
CNA has established an impressive record of meeting the research and analysis needs of those who address domestic policy issues through our Institute for Public Research (IPR). IPR provides expert, high-level analysis services to clients who work in the areas of education, energy and the environment, air traffic management, safety and security, and other domestic issues.
Building on CNA's decades-long experience in the area of national security, IPR offers research and analysis methods that are innovative, time-tested, practical, and effective – combining scientific methodology with a commitment to help clients understand their problems, find solutions, and convert obstacles into opportunities to improve programs and services.
Like all CNA experts, IPR staff members are trained as hybrid analysts — possessing a mix of advanced analytical research skills, subject matter knowledge, and direct field expertise — and offer unique talent sets that allow for iterative and creative collaboration in every step of the problem-solving process. Although their attention is generally focused on domestic issues, they can also be tasked to apply their talents to national security-related projects, broadening their career expertise, and adding depth to their professional capabilities.
Two of the greatest tests facing governments and institutions are those of how to effectively manage programs and efficiently deliver services — tests that in an era of technological challenges and limited budgets become evermore demanding. The Institute for Public Research helps decision makers meet those tests by providing them with a true understanding of how programs are working, an impartial analysis of their operational strengths and weaknesses, and clear information that can be put to use, not just put on a shelf.
To progress as a nation, we must constantly assess the efficacy of our public policies, programs, and operations, determine how to achieve the greatest impact, and understand how to reach those goals. Our research is designed to provide the information and insights that keep us moving forward.
Note to reporters and editors: CNA is not an acronym and is correctly referenced as "CNA, a nonprofit research and analysis organization located in Arlington, VA."
---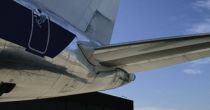 Enterprise Systems and Data Analysis
Analyzing the entirety of a client's systems—their people, processes, data, and technology—to identify a solution for improved operations.
Read More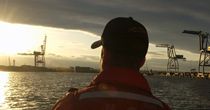 Safety and Security
A national leader in supporting homeland security, public safety, and emergency operations at all levels of government.
Read More