CNA operates on the principle of conducting honest, accurate, usable research to inform the important work of public policy decision makers—a principle that is never compromised. At CNA we:
Maintain absolute objectivity. In our investigations, analyses, and findings, we test hypotheses, carefully guard against personal biases and preconceptions, challenge our own findings, and are uninfluenced by what a client would like to hear.
Apply imaginative, innovative techniques. We approach every problem with an open mind and go only where the facts lead us.
Gain a thorough understanding of issues. We analyze all relevant aspects of an issue and look for results that not only answer questions but inform decision making.
Are process driven and results oriented. We carefully maintain rigorous, ethical standards of research and analysis and work aggressively to complete projects on time and within budget.
Are open, direct, and clear. We keep clients informed about our procedures and progress – in language that is unambiguous and understandable.
---
CNA Case Studies: An Inside Look at Great Analysis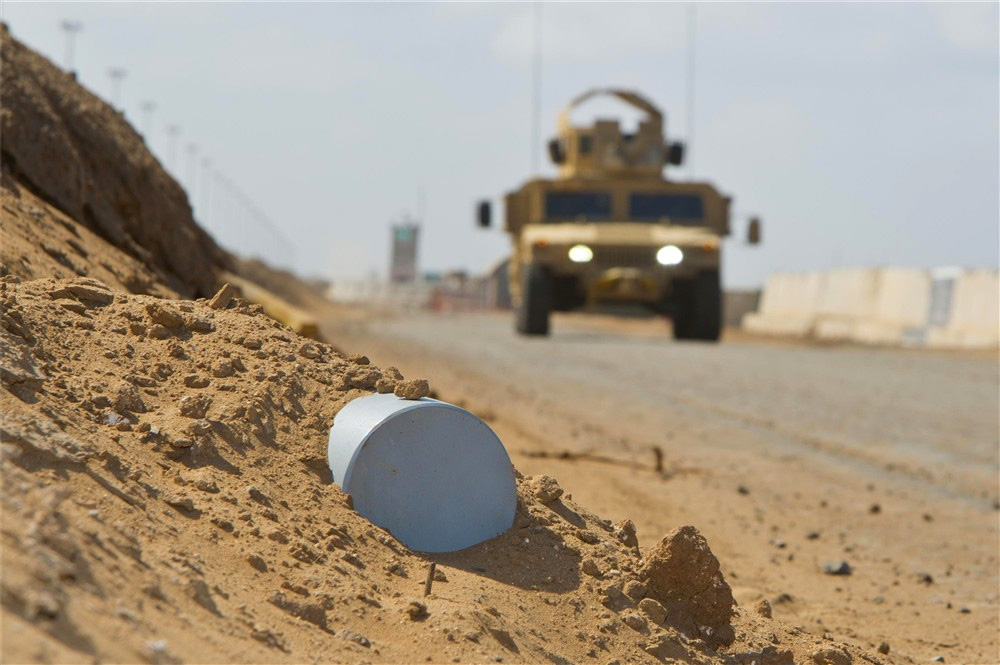 Hidden Dangers, Hidden Answers
In 2004, an ever-growing number of coalition forces were falling prey to a hidden danger in Iraq. Concealed behind guardrails and road signs, under piles of debris, even within animal carcasses, improvised explosive devices (IEDs) had killed 145 coalition forces in just the first half of the year. Gen. John Abizaid wrote in a memo, "IEDs are my number one threat in Iraq. I want a full court press on IEDs." Within months, CNA would join that effort with a major analytical push to find solutions in the data—solutions as deeply concealed as any camouflaged explosive. Learn more.
---
FLOATING WAREHOUSES
AND FLYING MARINES
In August of 1990, the Iraqi Army amassed on the border of Saudi Arabia. Many believed that Saddam Hussein — who had just barreled through Kuwait — would overrun the Saudi Kingdom before the United States could assemble an adequate deterrent force. So when President George H. W. Bush gave the order to send in the Marines, speed mattered. Learn more.
---
A Deep Dive into Data
For the first several years of his career at CNA, Ronald Filadelfo helped the Navy find the most feared denizens of the deep at that time: Soviet submarines. Three decades later, the Navy still calls on Filadelfo for scientific analysis when it worries about what lurks below the surface. But Filadelfo no longer specializes in anti-submarine warfare. And he and the Navy aim to protect — not attack — the objects of his many studies: whales. Learn more.
---
Recent CNA Research
August 29, 2018
In this CNA Occasional Paper, Russian East Asia expert Vasily Kashin examines the current state of Russian-Chinese defense and security cooperation, Russia's approach to developing it, and the possible outcomes of a further Russia-China rapprochement. He highlights the historical antecedents to the unprecedently long period of close ties between the two countries, focusing on the mutual advantages derived by both countries from defense industrial cooperation. The paper describes the gradually depending nature of bilateral military cooperation across a number of domains, including arms sales and joint exercises. The paper also addresses Russia's evolving views on China's increasing global role and the potential for an even closer Russia-China strategic alliance in the future, concluding that although the two countries are not ready for Western-style cooperation in defense technology, they are gradually moving toward a security partnership characterized by greater integration and interdependence.
August 24, 2018
This report examines commonly held concerns about AI and autonomy in war, as reported in the media or voiced in international venues. We find that the overall premises for these concerns are either out of step with the current state of the technology, or they do not consider the way military systems are actually used (which is as part of a larger process for delivering the use of force). These concerns are not spurious—they can lead to much-needed debates and discussions regarding ethical issues of this emerging technology. However, the real risk in a military context (expressed in operational outcomes such as civilian casualties and fratricide) is low from these common concerns.
August 16, 2018
In this CNA Occasional Paper, noted Russian military journalist Alexei Nikolsky analyzes the macroeconomic conditions and budgetary constraints that affect Russia's military expenditures. The paper contains data on the main programs that attempt to overcome the current budgetary constraints for financing the State Armaments Program (SAP). It assesses the rationality of SAP priorities and highlights the financial and non-financial constraints that hamper its implementation. The report highlights examples of successful and unsuccessful procurement programs and discusses the reasons for these successes and failures. The report also discusses the importance of export programs for domestic procurement, the involvement of the private sector and academic institutions in critically important R&D programs, the impact of Western sanctions on the implementation of the SAP and the extent to which industrial programs have succeeded in counteracting these sanctions.
June 21, 2018
In this CNA Occasional Paper, Anton Lavrov, a noted Russian expert on military air operations, examines the successes and failures of Russia's air operation in Syria. He identifies the key structural changes and capability upgrades that made the operation possible. The operation allowed the Russian military to test new equipment and to rotate personnel through the theater of operations in order to gain battle experience. As it continued, the force became more effective, as its leaders learned how to operate in a battle environment for the first time in almost 30 years. The Russian Aerospace Forces' actions in the conflict increased the combat effectiveness of Russia's small contingent of forces in Syria and allowed government forces to attain success on the ground. The conduct of the operation can be used as a means of understanding the capabilities and tactics that the force may be expected to use in future operations.
April 30, 2018
On March 13, 2018, CNA convened Innovative Approaches to Addressing Violent Crime: Technology, Intelligence, and Analytics—its tenth Executive Session on Policing. A renewed focus on violent crime has brought to light the many innovative approaches that law enforcement agencies across the nation are using to address the problem. In response to the recent uptick in violent crime rates in some cities, CNA organized this Executive Session to review how technology, intelligence, and analytics are being used to help fight violent crime. The Executive Session also provided examples of technological and analytical approaches currently in use and discussed how these promising practices can address violent crime.
April 27, 2018
In this study, CNA uses a dynamic modeling approach to analyze the retention impacts of the recent change in the military retirement system. Our focus is on a lump-sum Continuation Pay that sailors receive in the middle of their careers. This Continuation Pay is designed to be able to offset the retention decline that results from some of the other retirement changes, and we find that it can do so. We also discuss some of the ways in which Continuation Pay is likely to interact with other Navy force-shaping policies.
April 17, 2018
The term meme was coined in 1976 by Richard Dawkins to explore the ways in which ideas spread between people. With the introduction of the internet, the term has evolved to refer to culturally resonant material—a funny picture, an amusing video, a rallying hashtag—spread online, primarily via social media. This CNA self-initiated exploratory study examines memes and the role that memetic engagement can play in U.S. government (USG) influence campaigns. We define meme as "a culturally resonant item easily shared or spread online," and develop an epidemiological model of inoculate / infect / treat to classify and analyze ways in which memes have been effectively used in the online information environment. Further, drawing from our discussions with subject matter experts, we make preliminary observations and identify areas for future research on the ways that memes and memetic engagement may be used as part of USG influence campaigns.
March 26, 2018
U.S. Navy planners should assume that the PLA Navy's presence in the western Indian Ocean will grow, and that new bases and places will be organized to support its expanded presence. U.S. authorities can no longer assume unencumbered freedom of action when electing to posture U.S. naval forces offshore of the Horn of Africa and other East African hotspots. If China's interests are involved and differ from Washington's, the Chinese could dispatch their own naval forces to the water offshore of the country in question. The U.S. Navy faced similar circumstances between 1968 and 1991, when the United States and the Soviet Union competed for friends, political influence, maritime access, and bases in the western Indian Ocean region. This paper briefly discusses this period in order to provide some historical context for what might occur in the future. As Mark Twain purportedly quipped, "History does not repeat, but it often rhymes."
March 19, 2018
This report examines the issue of human control with regard to lethal autonomy, an issue of significant interest in United Nations discussions in the Convention on Certain Conventional Weapons (CCW) forum. We analyze this issue in light of lessons and best practices from recent U.S. operations. Based on this analysis, we make the case for a wider framework for the application of human control over the use of force. This report recommends that CCW discussions currently focusing on process considerations, such as human control, should instead focus on outcome—namely, mitigation of inadvertent engagements. This allows consideration of a more complete set of benefits and risks of lethal autonomy and better management of risks. The report also describes best practices that can collectively serve as a safety net for the use of lethal autonomous weapons. It concludes with concrete recommendations for how the international community can more effectively address the risk of inadvertent engagements from lethal autonomy.
March 7, 2018
On January 18, 2018, CNA convened a roundtable to discuss France's strategic interests in the Indian Ocean. Nilanthi Samaranayake, Director of CNA's Indian Ocean and South Asia Security Program, framed the discussion by noting the expanding role of extraregional actors operating in the Indian Ocean, including Japan, China, and France. The United States, Japan, India, and Australia have revamped their "Quad" discussions over the past year. However, Ms. Samaranayake noted, France has a range of territorial, economic, and security interests in the Indian Ocean, and the roundtable offered an opportunity to examine those interests and potential opportunities to deepen U.S.-French cooperation in the region.
February 26, 2018
A key goal of the Navy's Digital Warfare Office (DWO) is to use the emerging field of big data analytics to tackle numerous challenges facing the Navy. DWO asked CNA to examine the issue of Super Hornet (F/A-18E/F strike fighter) readiness and recommend data-driven solutions that leverage underutilized sensor data. CNA proposed a pilot program that integrated sensor data across maintenance levels to expedite repairs of aviation parts. The five-month pilot program began on July 10, 2017, at the Fleet Readiness Center at Oceana in Virginia Beach, Virginia, and was implemented on APG-65 and APG-73 radars. We assessed the pilot program through several metrics and found that, during the program, repair time was significantly decreased and repair efficiency increased. Our findings suggest that sensor data integration across maintenance levels may considerably improve F/A-18 readiness.
February 1, 2018
In honor of CNA's 75th Anniversary, we hosted a series of "Spotlight" seminars, presentations focused on key moments from CNA's history recalled by those who have lived it. One such seminar focused on an analysis of Soviet naval strategy through open-source techniques. Bradley Dismukes was intimately involved in this work from the 1970s through the 1980s. This report is his retelling of these events as presented to an audience of CNAers and guests on November 7, 2017.
January 29, 2018
Since the collapse of the Soviet Union, Russia has used media as an important instrument and lever of influence. The role of media in promoting Russian foreign policy and exerting the influence of President Vladimir Putin has become increasingly visible since the conflict Ukraine and other domestic and international confrontations began. CNA has undertaken an effort to map the Russian media environment and examine Russian decision-making as it relates to the media. This report provides an overview of the role that the media plays in Russian foreign policy. Specifically, we examine Russia's media environment, Russia's decision-making related to media and messaging, including the drivers and boundaries of that decision-making. We evaluate the role of Vladimir Putin and his inner circle, and finally, we examine the role that Russia's media and messaging plays in external influence. In addition, we highlight that while media is a key instrument of influence, culture, politics, and business are also important in broader Russian influence efforts abroad. Furthermore, this report outlines the way that decision-making and messaging is carried out by Vladimir Putin and his closest advisors through a series of scenarios that range from crisis to steady state. Finally, we provide overarching takeaways for policy makers and the international community to consider in understanding Russia's media environment and Russian decision-making in the media.
January 22, 2018
In this study, we evaluate the feasibility of increasing the number of graduates from the National Guard Youth ChalleNGe Program (ChalleNGe) who could be employable in one of the four military services. Because of the Department of Defense's (DOD's) and the services' quality goals, this requires that a significant portion of ChalleNGe graduates have high school diplomas and score in the upper 50th percentiles on the Armed Forces Qualification Test (AFQT). Our methodology is three pronged: (1) we interviewed program directors, (2) we developed a test linking that allows us to predict AFQT scores based on ChalleNGe cadets' scores on the Test of Adult Basic Education (TABE, a registered trademark of Data Recognition Corporation), and (3) we analyzed the test scores and attrition behavior of those ChalleNGe graduates who joined the services. We ultimately determine that increasing DOD employability would require changes to the ChalleNGe program; the program directors would have to carefully consider whether such changes align with the program's philosophy and mission.
For more CNA research, click here.
---
Error processing SSI file