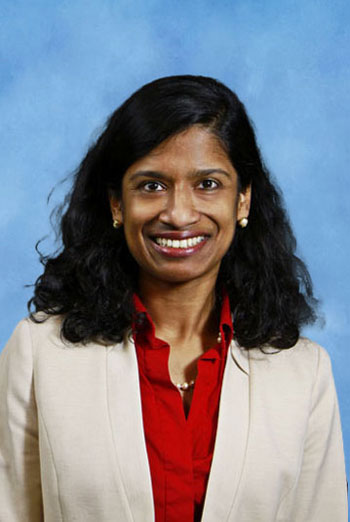 Nilanthi Samaranayake
Research Program Director
Nilanthi Samaranayake is an expert on small states navigating great power rivalry, non-traditional security issues and U.S. alliances and partnerships. Samaranayake leads a team of analysts who conduct multidisciplinary research and analysis for civilian and military leaders on maritime strategy, nuclear policy, alliance management, Arctic strategy and policy, and non-traditional security.
Before joining CNA, Samaranayake worked for a decade at the Pew Research Center in Washington, D.C., where she analyzed public opinion. Since joining CNA in 2010, she has been an analyst, leading several studies on Indian Ocean strategy, including the U.S.-India naval relationship. She provides analytic support to civilian and military leaders on the development of regional and trans-regional strategies.
She writes and speaks widely on national security issues, and her analysis has appeared in Foreign Policy, Defense One, Lawfare, Newsweek, and other outlets. She has appeared in media such as CBS, Al Jazeera, the New York Times, and Bloomberg.
Samaranayake has a Master of Science in international relations from the London School of Economics and Political Science and a Bachelor of Arts in international studies from American University.