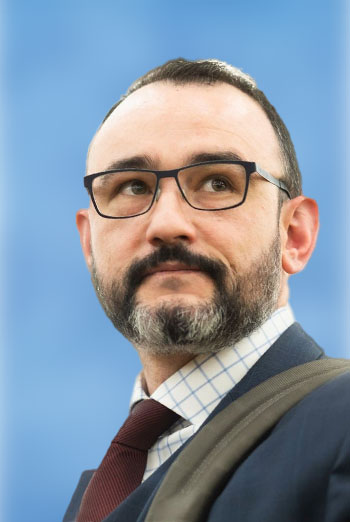 Michael Kofman
Research Program Director
Michael Kofman is the director of the Russia Studies Program at CNA and an adjunct fellow at the Center for a New American Security. He specializes in the Russian armed forces, military thought, capabilities and strategy. His work is interdisciplinary, integrating defense strategy, military analysis and history. He is also a contributing editor at War on the Rocks, which regularly publishes his articles on the Russia-Ukraine War, Russian strategy, the Russian military, and related subjects in the field of security studies.
Previously, Kofman served as a program manager and subject matter expert at the National Defense University. He was also a fellow at the Kennan Institute of the Woodrow Wilson International Center and the Modern War Institute, West Point. He frequently advises senior military and government officials on issues in Russia and Eurasia.
Kofman holds a Master of Arts in international security from the Walsh School of Foreign Service at Georgetown University.
Areas of Expertise