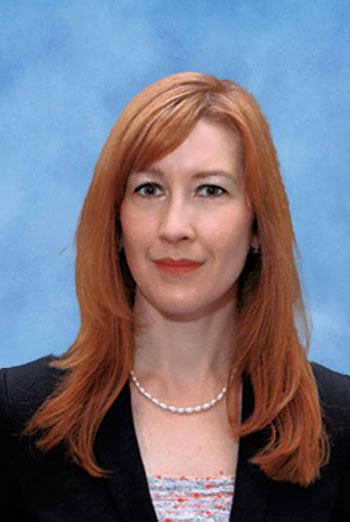 Anya Fink, Ph.D.
Research Scientist
Anya Loukianova Fink's research focuses on nuclear weapons issues as well as Russian strategy, military thought and approaches to innovation.
Prior to joining CNA, Fink spent a year as a fellow focused on national security and nuclear policy in the U.S. Senate. She also spent a year as a postdoctoral Stanton Nuclear Security fellow at the RAND Corporation, where her research focused on Russian military writings about escalation management. Among her previous roles, she was a program officer at the Stanley Center for Peace and Security focusing on nuclear material security, and she was a research associate at the James Martin Center for Nonproliferation Studies focusing on weapons of mass destruction and missile proliferation issues in Russia and Eurasia.
Fink holds a doctorate in international security and economic policy from the School of Public Policy at the University of Maryland, College Park, and a Master of Public and International Affairs from the Graduate School of Public and International Affairs at the University of Pittsburgh. She has native fluency in Russian.
Areas of Expertise