For Immediate Release
Contact: John Stimpson, Communications Associate
stimpsonj@cna.org, 703-824-2689
Leigh Warner Joins CNA's Board of Trustees
Arlington, Va. — CNA President and CEO Katherine McGrady today announced that Leigh Warner is joining CNA's Board of Trustees. Ms. Warner is Founder of lnterCHANGE, a strategy and design accelerator, and is a former private sector CEO and Fortune 100 strategist with extensive government experience.
"Leigh Warner's exceptional background and experience in innovative strategic design brings a unique capability to CNA, and I am delighted she is joining our Board of Trustees," said AMB Maura Harty, chair of the board.
Ms. Warner advises senior executives in government and industry on strategy, innovation, risk, and change. She has worked with the Department of Defense, Department of State, Department of Homeland Security and other U.S. Government elements to develop new capabilities and implement business systems for complex global challenges and emerging futures. Previously, she was CEO and Managing Partner of a private institutional investment management firm investing in small and medium sized companies on behalf of pension plans, municipalities, universities and foundations. She was also President of an open innovation consortium of Fortune 100 corporations where she led identification of opportunities and risks created by emerging technologies and evolving global trends.
"Leigh's experience aligns very well with the strategic imperatives of CNA as we seek to provide our sponsors and clients with analysis and research that support the safety and security of the nation," said Dr. McGrady.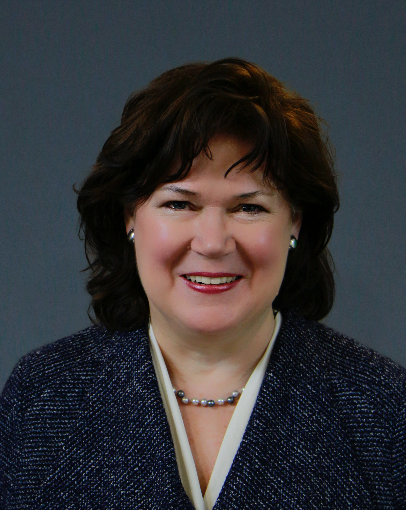 Ms. Warner has designed, advised and implemented standard-setting innovations for multi-agency and public-private enterprises that have received the nation's highest recognition for design excellence, including the Presidential Design Award. She serves frequently as an appointed member of Federal Government task forces, including with the Defense Science Board and Defense Business Board, and was awarded the Office of the Secretary of Defense Medal for Exceptional Public Service. Ms. Warner holds two degrees from Cornell University, a Master of Business Administration and a Bachelor of Arts with Distinction in All Subjects.
CNA is a nonprofit research and analysis organization dedicated to developing actionable solutions to complex problems of national importance. With nearly 700 scientists, analysts and professional staff, CNA takes a real-world approach to gathering data. Its one-of-a-kind field program places analysts on carriers and military bases, in squad rooms and classrooms, and working side-by-side with a wide array of government decision-makers around the world. In addition to defense-related matters for the U.S. Department of the Navy, CNA's research portfolio includes criminal justice, homeland security, energy security, water resources, enterprise systems and data analysis, and education.
Note to writers and editors: CNA is not an acronym and is correctly referenced as "CNA, a research organization in Arlington, VA."