For Immediate Release
Contact: Fiona Gettinger, Communications Associate
gettingerf@cna.org, 703-824-2388
Dr. Sarah Sewall Joins CNA's Board of Trustees
Arlington, Va. — Today CNA President and CEO Katherine McGrady announced that Dr. Sarah Sewall is rejoining CNA's Board of Trustees. "We are very pleased to welcome Dr. Sewall back to CNA's board," said McGrady.
Sewall is a national security scholar and practitioner, currently a Distinguished Scholar and Professor at Johns Hopkins' School of Advanced International Studies in Washington, DC. As Under Secretary of State from 2014-2017, she was the senior U.S. official responsible for counterterrorism, refugees, fighting international crime, promoting human rights, and preventing conflict. Sewall taught at Harvard for a decade, where she directed the Carr Center for Human Rights Policy and worked closely with the U.S. military to advance civilian protection in war. She also was Minerva Chair at the US Naval War College.
During the Clinton Administration, Sewall served as Deputy Assistant Secretary of Defense for Peacekeeping and Humanitarian Assistance. She had previously served for six years as senior foreign policy advisor to US Senate Majority Leader George Mitchell. She has been a member of the US Defense Policy Board and the boards of Mission Essential Personnel and Oxfam America.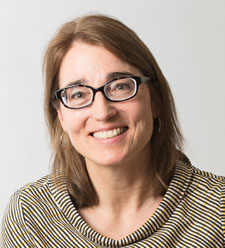 CNA is a nonprofit research and analysis organization dedicated to developing actionable solutions to complex problems of national importance. With nearly 700 scientists, analysts and professional staff, CNA takes a real-world approach to gathering data. Its one-of-a-kind field program places analysts on carriers and military bases, in squad rooms and classrooms, and working side-by-side with a wide array of government decision-makers around the world. In addition to defense-related matters for the U.S. Department of the Navy, CNA's research portfolio includes criminal justice, homeland security, energy security, water resources, enterprise systems and data analysis, and education.
Note to writers and editors: CNA is not an acronym and is correctly referenced as "CNA, a research organization in Arlington, VA."