Potential Consequences of E-Cigarette Use
A 2016 analysis of survey data from nearly 130,000 middle-school and high-school students raises serious questions about the widespread belief that electronic cigarettes (e-cigarettes) help reduce the number of teenagers who smoke tobacco. Two economists at CNA, Elizabeth Clelan, Ph.D., and Justin Ladner, Ph.D., compared National Youth Tobacco Survey data from the years before the arrival of e-cigarettes to surveys from more recent years. E-cigarette users were two-and-a-half times more likely to be smoking or chewing tobacco than the researchers' statistical model had predicted, raising the possibility that e-cigarettes are a gateway to smoking for young people.
Click below to download the report and other supporting materials.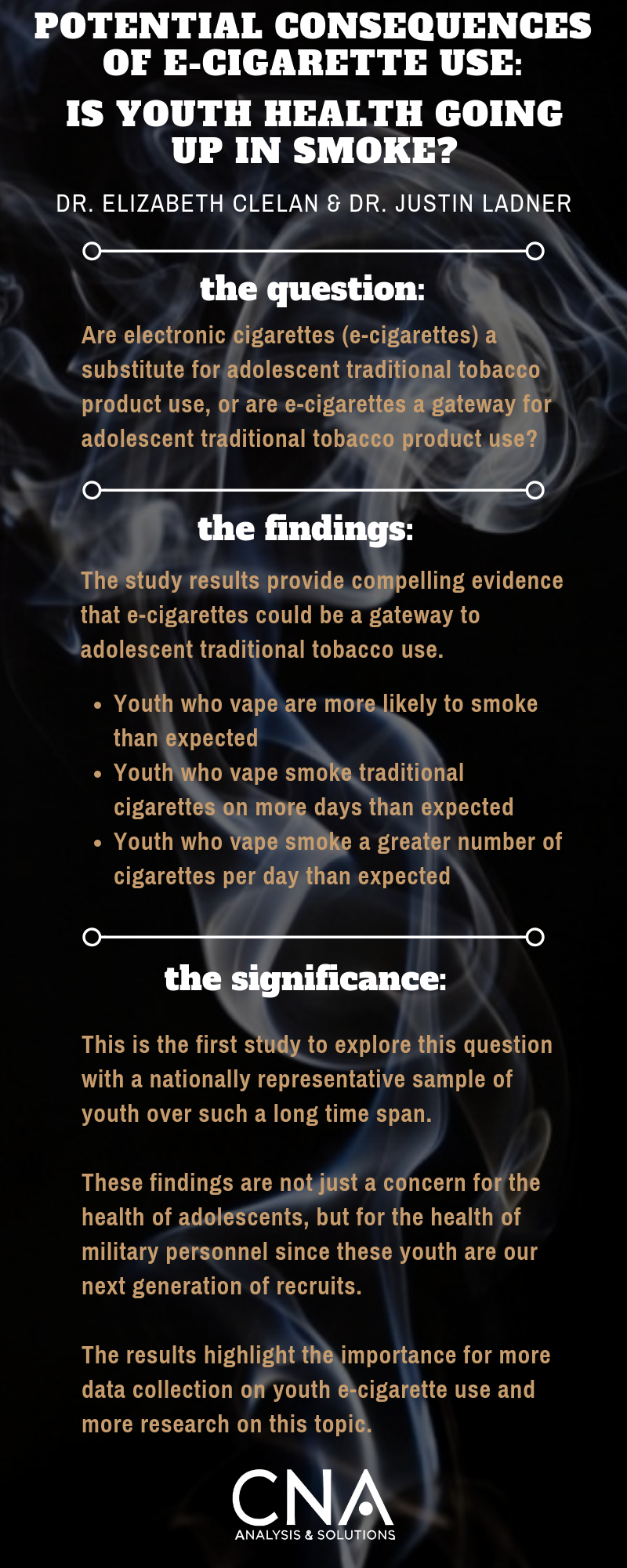 ---
Featured Expert
Elizabeth B. Clelan, Ph.D.
Research Scientist