Meet the Project on American Justice Team
The American Justice team is comprised of talented criminal justice practitioners and researchers who will discuss issues, solutions and innovations in the justice system. Learn more about each team member and their expertise below.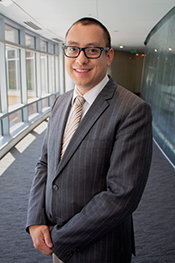 Dr. Eric L. Piza is an Associate Professor at the John Jay College of Criminal Justice, City University of New York. His previous professional positions include GIS Specialist at the Newark, NJ Police Department, Research Director for Crime Analytics at the Rutgers Center on Public Security, and Research Program Coordinator at the Rutgers Police Institute. Dr. Piza is involved in a number of applied research projects focusing on the spatial analysis of crime patterns, problem-oriented policing, crime control technology, and the integration of academic research and police practice. He was the 2017 recipient of the American Society of Criminology, Division of Policing's Early Career Award, which recognizes outstanding scholarly contributions to the field of policing by someone who has received his or her Ph.D. degree within the last five years. Dr. Piza received his Ph.D. from Rutgers University.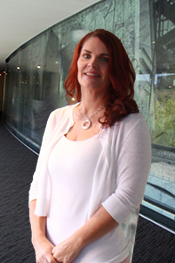 Renée J. Mitchell has served in the Sacramento Police Department for twenty- one years and is currently a Police Sergeant. She holds a B.S. in Psychology, an M.A. in Counseling Psychology, an M.B.A., a J.D., and a Ph.D. in Criminology from the University of Cambridge. She was a 2009/2010 Fulbright Police Research Fellow where she completed research in the area of juvenile gang violence at the London Metropolitan Police Service. You can view her TEDx talks, "Research not protests" and "Policing Needs to Change: Trust me I'm a Cop", where she advocates for evidence-based policing. She is the founder of the American Society of Evidence-Based Policing, a National Police Foundation Fellow, a BetaGov Fellow, a member of the George Mason University Evidence-Based Policing Hall of Fame, and a visiting scholar at the University of Cambridge. Her research areas include policing, evidence-based crime prevention, evaluation research and methods, place-based criminology, police/citizen communication and procedural justice.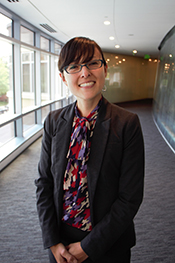 Dr. Janice Iwama is a leading expert in policing, hate crimes, and gun policy research. Dr. Iwama's research primarily focuses on examining local conditions and social processes that influence hate crimes and racial profiling, particularly against Latinas/os and immigrant populations. Her work applies a theoretical framework to improving our understanding of hate crimes and racial profiling across communities while considering demographic, economic, and political conditions, as well as spatial and temporal changes in the United States. Previously, she also led an assessment study examining the 2014 Massachusetts Gun Violence Reduction Act funded by the Massachusetts Executive Office of Public Safety and Security (EOPSS) to examine the impact of new gun legislation across the state. She has also served as a lead researcher and co-principal investigator on projects funded by the Department of Justice Civil Rights Unit, the National Institute of Justice, and other state and local agencies on hate crimes and racial profiling such as in Kansas, Rhode Island, Vermont, and Washington state.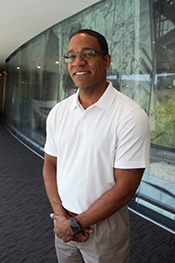 Ojmarrh "OJ" Mitchell is an associate professor in the Department of Criminology and Criminal Justice at Arizona State University. Professor Mitchell earned his Ph.D. in Criminology and Criminal Justice from the University of Maryland with a doctoral minor in Measurement, Statistics, and Evaluation. He has held positions at the University of Cincinnati, University of Nevada Las Vegas, and the Urban Institute. His research interests center on criminal justice policy, particularly in the areas of drug control, sentencing and corrections, and racial fairness in the criminal justice system. More broadly, Dr. Mitchell studies the effectiveness and fairness of criminal justice sanctions. His research has appeared in many criminology journals including Justice Quarterly, Journal of Experimental Criminology, Journal of Quantitative Criminology, Journal of Research in Crime and Delinquency, and Criminology & Public Policy. Dr. Mitchell recently won the National Institute of Justice's W.E.B. Du Bois Scholars in Race and Crime award to study prosecutorial decision-making and case processing in the state of Florida.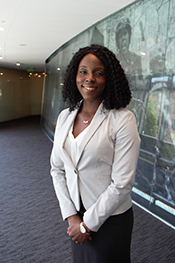 Jennifer E. Cobbina is an associate professor in the School of Criminal Justice at Michigan State University. Her research examines the intersection of race, gender, and crime as well as public response to police use of force. She also focuses on the issues of corrections, prisoner reentry and the understanding of recidivism and desistance among recently released female offenders. Her work has appeared in Criminology, Justice Quarterly, Crime and Delinquency, Deviant Behavior, and Race and Justice.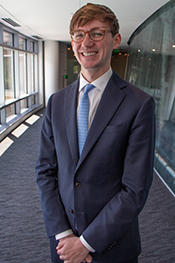 Danny Murphy leads police reform initiatives at the Baltimore Police Department as the Deputy Commissioner over the Compliance Bureau. In this capacity, he oversees Consent Decree implementation, policy, training, technology, and audits and inspections. Before joining the Baltimore Police Department in April of 2019, Danny served as New Orleans Police Department's Deputy Superintendent over the Compliance Bureau, leading the implementation of sweeping organizational change as part of a federal Consent Decree. Danny joined NOPD in 2014 as a compliance manager before assuming the role of Deputy Superintendent in August 2016. Danny holds an MBA from the University of New Orleans and a BA from Georgetown University in Political Economy and English.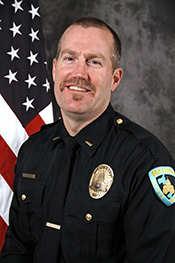 Captain Cory Nelson is in his 30th year of employment with the Madison, Wisconsin Police Department. He began his career in patrol in a variety of positions; he then went on to serve as a narcotics and violent crime detective. Cory was assigned as a Lieutenant as the Officer in Charge of the afternoon shift for a year, followed by two years in Professional Standards and Internal Affairs, and one year in Investigative Services. During that time, he was in charge of the Violent Crime Unit, Burglary Unit, Special Investigations Unit, Gang Unit, Criminal Intelligence Unit, Criminal Intake Unit and served as the Assistant Tactical Team Commander of the SWAT team. Cory is an alumni of the Law Enforcement Advancing Data and Science (LEADS) Scholar program through the National Institute of Justice, in which 10 officers are selected each year from around the country. Cory led the push for and received a Smart Policing Initiative grant through the Department of Justice Bureau of Justice Assistance, to work on an opiate related pre-arrest, criminal diversion program in 2016.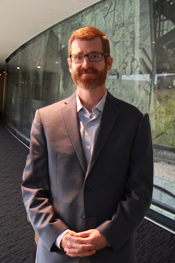 Joseph A. Schafer is Professor of Criminology & Criminal Justice at St. Louis University. His research focuses on policing, organizational change, leadership, citizen perceptions of police, and futures research in policing. He was the 2006-2007 President of Police Futurists International (PFI), was a member of the PFI/FBI Futures Working Group, and served as a visiting scholar in the Behavioral Science Unit of the FBI Academy (2006-2008 & 2012-2014) and in the Centre of Excellence in Policing & Security at Griffith University in Brisbane, Australia (2012). He is currently a Commissioner for the Commission on Accreditation for Law Enforcement Agencies and a Professorial Fellow with the Australian Institute for Police Management. His recent writings include Policing 2020: Exploring the Future of Crime, Communities and Policing (2007, project editor), The Future of Policing: A Practical Guide for Police Leaders and Managers (2012), Effective Leadership in Policing: Successful Traits & Habits (2013), and more than 50 research and policy articles appearing in various academic journals and policing periodicals.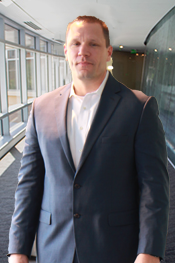 Assistant Chief James Nolette has been with the Fayetteville Police Department in various positions and levels of responsibility for the past 18 years. His current assignment is as the Field Operations Commander overseeing the budget and day-to-day operations and deployment of approximately 250 officers based solely on evidence-based practices. Assistant Chief Nolette was one of the initial 10 recipients of the Law Enforcement Advancing Data and Science (LEADS) scholarship through the National Institute of Justice (NIJ). He is a current member of the International Association of Chiefs of Police's (IACP) Research Advisory Council (RAC). Assistant Chief Nolette is a graduate of Session 261 of the Federal Bureau of Investigation National Academy and recently graduated from the Australian Institute of Police Management Police Executive Management Graduate Course in Sydney, Australia.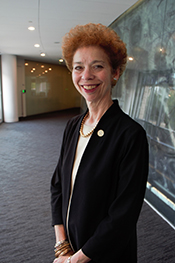 Judge (Ret). Annette A. Eckert is a retired judge from the 20th Judicial Circuit in Belleville, Illinois. Eckert started her career in the legal field as an assistant public defender in Chicago. She was appointed an Associate Judge in 1991 in the 20th Judicial Circuit. During her Associate Judgeship, Eckert presided over the Family Division from 1992 to 1995. While presiding in that division she was instrumental in the creation of a dedicated domestic violence courtroom and visitation exchange center in St. Clair County. In 2002, she became the first female elected Circuit Judge in the 20th Judicial Circuit, where she presided in the Felony Division. Since her retirement from the bench, Judge Eckert has served on the St. Clair County Juvenile Justice Council and developed the St. Clair County Teen Court. She has served as the St. Clair County Teen Court Director for the last five years and works as a consultant with the emerging Monroe/Randolph County Teen Court.