Officer Readiness Assessment Tool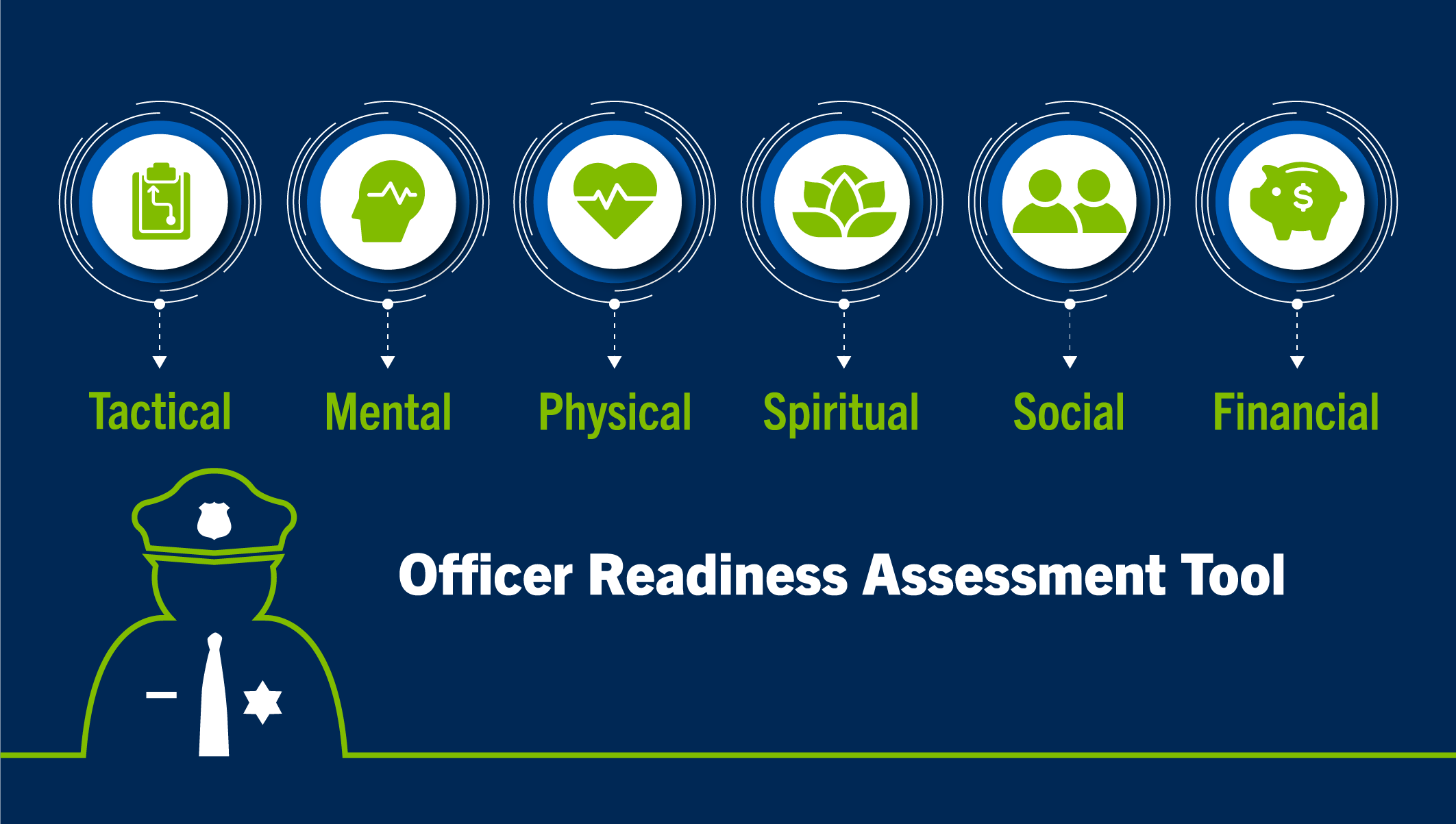 Welcome to the Officer Readiness Assessment Tool home page. The interactive assessment identifies a law enforcement agency's strengths across the six elements of the Performance Recovery and Optimization (PRO) program: mental, physical, social, spiritual, financial, and tactical. After completing the assessment, your agency will be provided with a score in each PRO area and tailored methods and resources to immediately implement improvements.
To receive a customized strategic officer readiness program implementation plan or for further information, please contact Research Specialist Jessica Dockstader with your scores at dockstaderj@cna.org.
CNA developed the Officer Readiness Assessment Tool in partnership with PRO Wellness Services to help law enforcement assess current wellness capacities and to provide data-driven solutions to enhance programming.
Resources
Podcasts and Features