Arctic Strategy and Operations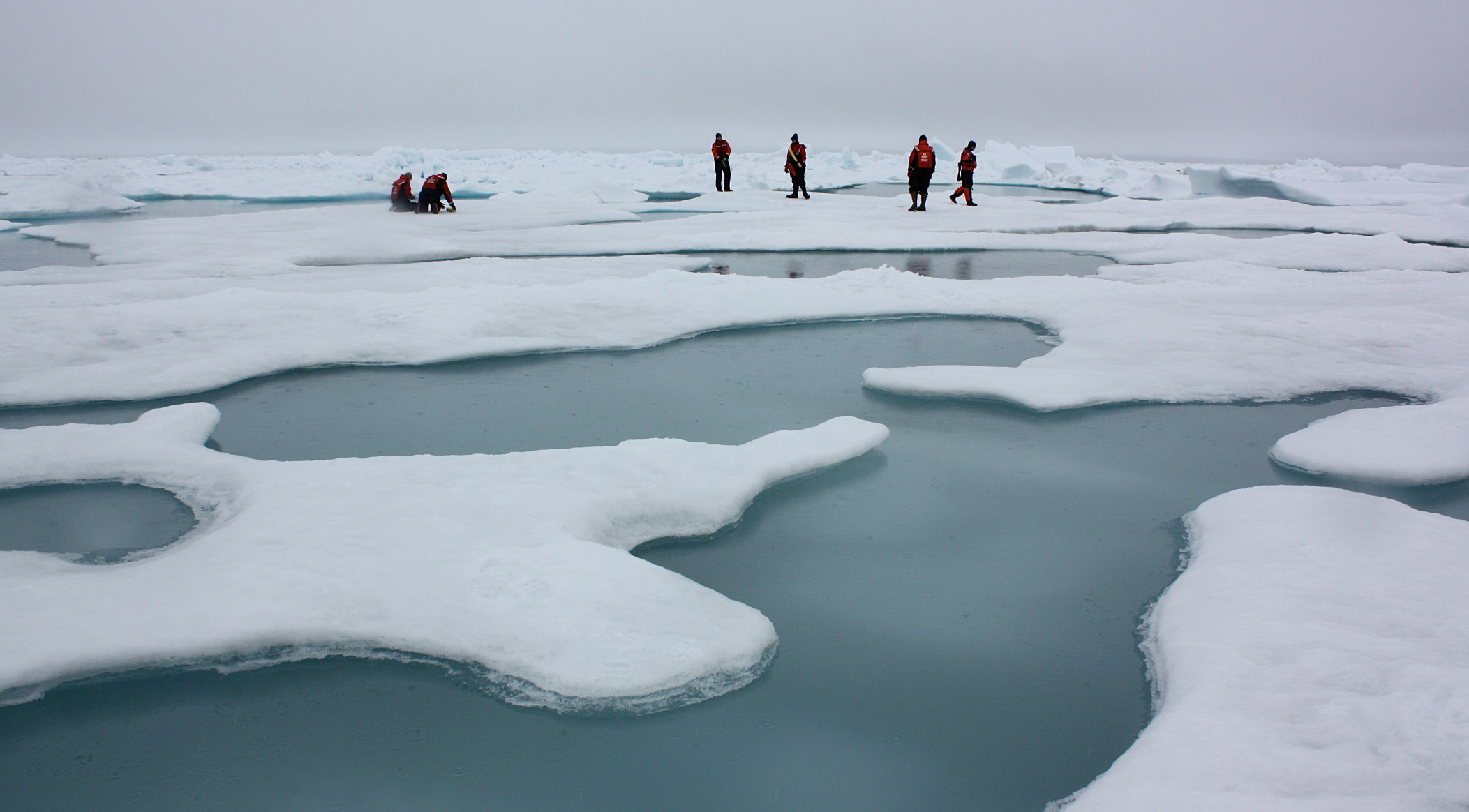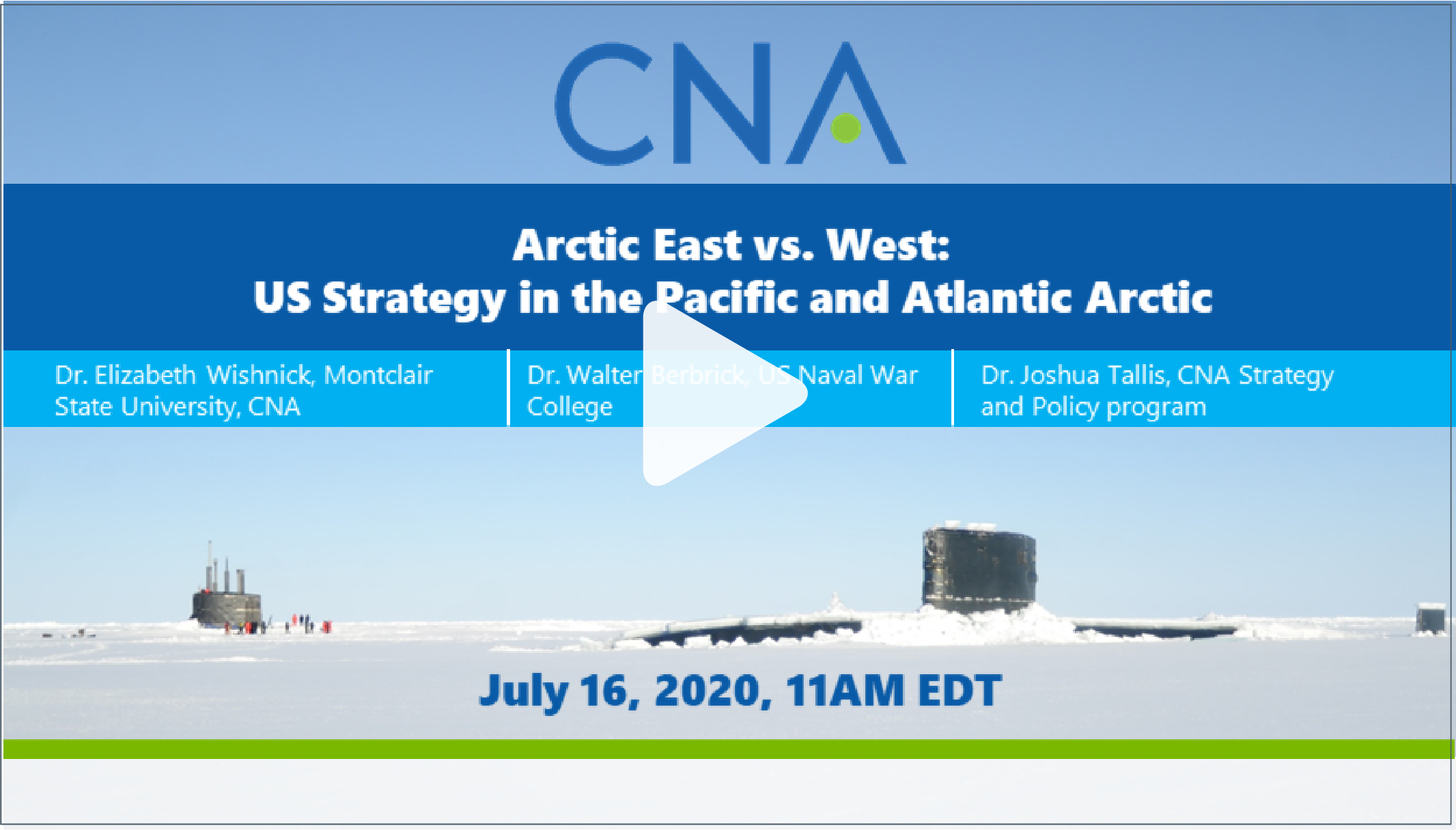 CNA has been at the forefront of Arctic operations, strategy, and policy analysis since its founding. Today, CNA executes complex analyses for the Department of Defense as the region grows in strategic importance, as a space of cooperation and coordination among Arctic nations, as well as a zone of competition between great powers.
Our analysts are in the field—at sea and ashore in the Arctic, providing real-time analysis to commanders on operations and exercises. CNA analysts embed with US Navy and Marine Corps afloat and ashore commands to provide insights about operational and strategic challenges in the Arctic. For example:
Training, readiness, and logistics during Exercise Cold Response in Norway: In 2020, CNA sent an analyst to observe Marines operating in the Norwegian Arctic as part of Exercise Cold Response.
Arctic command and control: In 2019, CNA analysts mobilized to document lessons learned in support of the United States' expeditionary maritime operations center in Iceland and the Arctic Expeditionary Capabilities Exercise in Adak, Alaska.
Cyber security and interoperability during Exercise Northern Edge: In 2019, CNA analysts deployed with Carrier Strike Group Nine in the Gulf of Alaska during Exercise Northern Edge.
Alliance management and aircraft carrier operations in the High North: In 2018, CNA embedded an analyst with the carrier strike group staff of USS Harry S. Truman for the first carrier deployment north of the Arctic Circle in nearly three decades.
Navy-USMC integration during Trident Juncture: In 2018, CNA analysts embedded with Marines in Norway during Trident Juncture to observe the state of Marine Corps training, and the capability of Marine forces to deploy to and redeploy from Norway.
In addition to formal research and field exercises, CNA's Arctic experts are frequent commentators on evolving issues in the region, and the creators of "Polar Politics," an original CNA podcast series.
News and Features
More News
Reports
Russia's Military Build-up in the Arctic: To What End?

Katarzyna Zysk, September 2020

Dr. Katarzyna Zysk, a noted expert on Russia's strategy in the Arctic, examines the evolution of Russia's military posture in the Arctic, including current investments, training and exercises, and explores what the development trends over time can ultimately tell us about the end objectives for the revamped Russian military presence in the region.

Unconstrained Foreign Direct Investment: An Emerging Challenge to Arctic Security

Mark E. Rosen, Cara B. Thuringer, November 2017

The Arctic Ocean is a vast maritime region which is bordered by six states that are now coming to appreciate their enormous hydrocarbon, mineral, and other natural resource potentials. Other states outside of the Arctic have also taken note of the Arctic's vast and unexploited deposits, especially China. The Arctic is essentially a closed-sea and all human activity, even environmental accidents on land, can have serious environmental impacts on the other littoral countries because of ocean currents and climactic conditions. This fact is compounded by the aggressive pace of climate change in the Arctic.
Podcasts
Polar Politics: A CNA Talks Occasional Series
In this series, hosted by Joshua Tallis, CNA experts will discuss the strategic implications of the Polar Regions, in an era of Great Power Competition.
Other Podcasts
Experts