Navy Manpower Planning
This webinar is designed to help Navy personnel who are moving into leadership positions that require an understanding of the Navy manpower planning process. It is based on a recent book authored by Dr. David Rodney, who has done extensive research on the topic during his career at CNA.
"Navy manpower planning has been described as 'getting the right person to the right place at the right time.' This simple statement addresses the layers of complexity that apply to the management of Navy military personnel. Success requires a lot of understanding of many personnel management issues and how they work together. The purpose of this webinar is to help provide such an understanding."
Dr. David Rodney, Navy Manpower Planning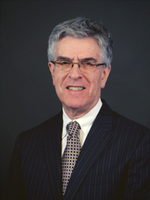 Dr. David Rodney
Principal Research Scientist
David Rodney has many years of experience in Navy manpower planning. He has directed numerous studies that have affected Navy policies, and developed and led a team focused on operational manpower planning issues of interest to Fleet and policy implementers.
Since joining CNA in 1986, Rodney has directed studies on Navy education strategy, Navy simulation model development, Navy readiness measurements, and U.S. Coast Guard operations analysis. He led analysis and reconstruction of major exercises while assigned to Third Fleet, deployed with the JFK battle group with Carrier Group 2, and supported and analyzed U.S. operations in the Kosovo conflict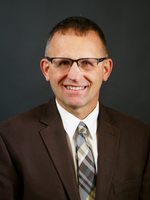 Col. Jeffery Peterson
Research Team Leader
As a retired Marine Corps Colonel with 30 years of active duty service, Jeffery Peterson has real-world expertise in manpower, recruiting and training. During his time at CNA, Peterson has researched U.S. military personnel policy and culture, sexual assault response training, cybersecurity, military compensation and retirement, and 21st century Marine/Sailor readiness.