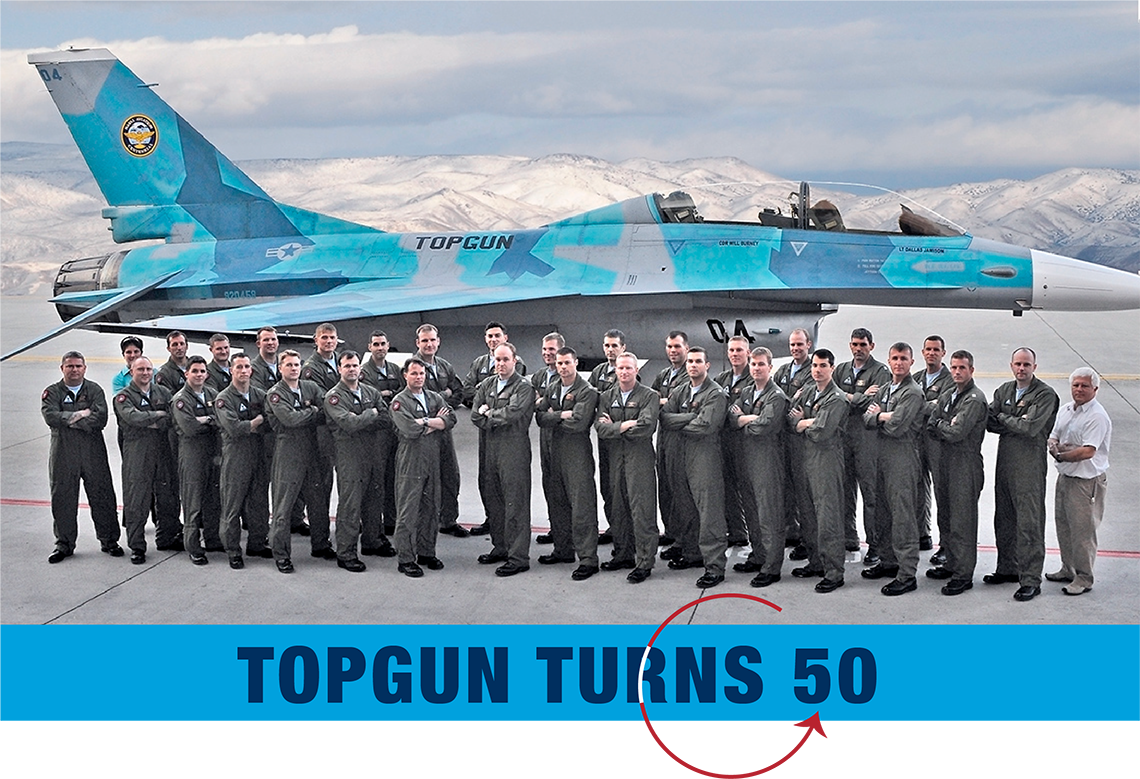 CNA's TOPGUN partnership has advanced fighter tactics with science since 1975
CNA congratulates the commanders, instructors and students of TOPGUN—past and present—on its 50th Anniversary. TOPGUN has represented the pinnacle of aviation learning from the day its first class of fighter pilots and radar intercept officers arrived in March 1969.
CNA takes special pride in this anniversary since its analysts have worked side-by-side with TOPGUN instructors for most of these 50 years. Since 1975, CNA analysts have been continuously billeted to the commands responsible for TOPGUN, currently the Naval Aviation Warfighting Development Center. (CNA analyst Dr. Robyn Lalime, back far left, is pictured in the 2010 staff photo above.) TOPGUN instructors establish best practices in tactics for the Navy, and CNA complements their expertise with scientific experimentation and mathematical modeling.
To help celebrate this milestone, CNA will be developing content throughout the year to be featured on this page.