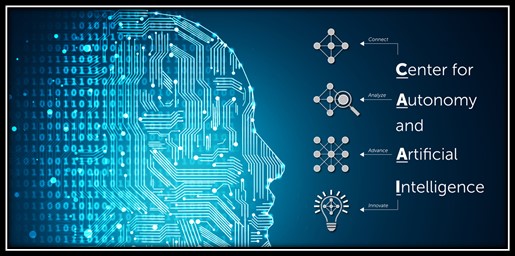 Scoping the Field
A panel discussion on the international developments in artificial intelligence
Monday, April 1
1:30 pm-4:00 pm
CNA Headquarters
3003 Washington Blvd, Arlington, VA 22201
CNA and its Center for Autonomy and Artificial Intelligence invite you to join us for a discussion on international and adversarial developments in the area of artificial intelligence.
As the geopolitical paradigm shifts to an era of great power competition, the U.S. and peer competitors, including Russia and China, see AI and autonomous weapons as critical enablers that will provide a military edge in this new environment. With that in mind, the effective development of AI technology is vital for improving the competitive edge of the United States, the major goal of the 2018 National Defense Strategy.
To meet this goal, it is essential that U.S. national security professionals understand how our competitors plan to leverage AI and autonomous weapons. They must also remember that the U.S. is not in this fight alone. Through cooperation and interoperability with its allies, the U.S. can lead a combined research effort on AI. CNA analyst Samuel Bendett, an expert on Russia's AI and autonomous weapons programs, will sit down with the Center for New American Security's (CNAS) Elsa Kania, whose breakthrough research covers Chinese military innovation in emerging technologies including AI. Together they will discuss how the U.S. can work with allies and outpace its peer-competitors in the field of AI. Join us at CNA for this discussion followed by a question and answer period.
For more information about this event or to RSVP please contact John Stimpson at stimpsonj@cna.org
Samuel Bendett is a Research Analyst at CNA's Center for Naval Analyses, where he is a member of the Russia Studies Program. His work involves Russian defense and security technology and developments, including Russian unmanned systems development.
Bendett's analyses, views and commentary on Russian military robotics, unmanned systems and artificial intelligence capabilities appear regularly in the C4ISRnet, The National Interest, DefenseOne, Breaking Defense, War Is Boring, and The Strategy Bridge. He was also a foreign policy and international affairs contributor to the RealClearWorld.com blog, writing on Russian military technology.
Bendett received his M.A. in Law and Diplomacy from the Fletcher School, Tufts University and B.A. in Politics and English from Brandeis University. He has native fluency in Russian.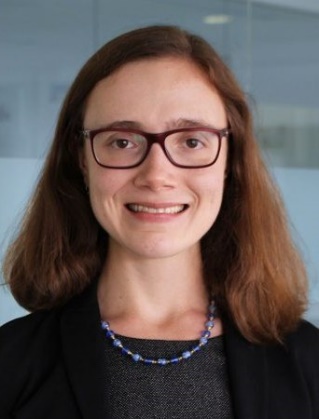 Elsa B. Kania is an Adjunct Senior Fellow with the Technology and National Security Program at the Center for a New American Security (CNAS). Her research focuses on Chinese military innovation in emerging technologies with a particular focus on artificial intelligence.
Kania has been invited to testify before the U.S. House of Representatives Permanent Select Committee on Intelligence (HPSCI) and the U.S.-China Economic and Security Review Commission (USCC). She is an independent analyst, consultant, and co-founder of the China Cyber and Intelligence Studies Institute.
Kania is a PhD student in Harvard University's Department of Government, and a graduate of Harvard College (summa cum laude, Phi Beta Kappa).
CNA Address and Driving Directions
CNA is located at 3003 Washington Blvd., between N. Garfield and N. Highland Streets in Arlington, Virginia.
For detailed driving directions, please visit: http://www.cna.org/about/contact.
The event is being held in conference room 214.
By Metrorail: 3003 Washington Blvd. is one block from the Clarendon Metro station on the Orange and Silver lines. Exit the station onto N. Highland St. and walk one block south to 3003 Washington Blvd.
Parking
Colonial Parking manages the garage at 3003 Washington Blvd. The garage entrance is located behind the building on 11th Street. CNA will be providing parking validation to our guests, parking passes can obtained at the event.
Check In
All visitors attending this event must sign in at the front desk and present a government-issued ID.
Refreshments
Light snacks and beverages will be provided.