Inclusive National Security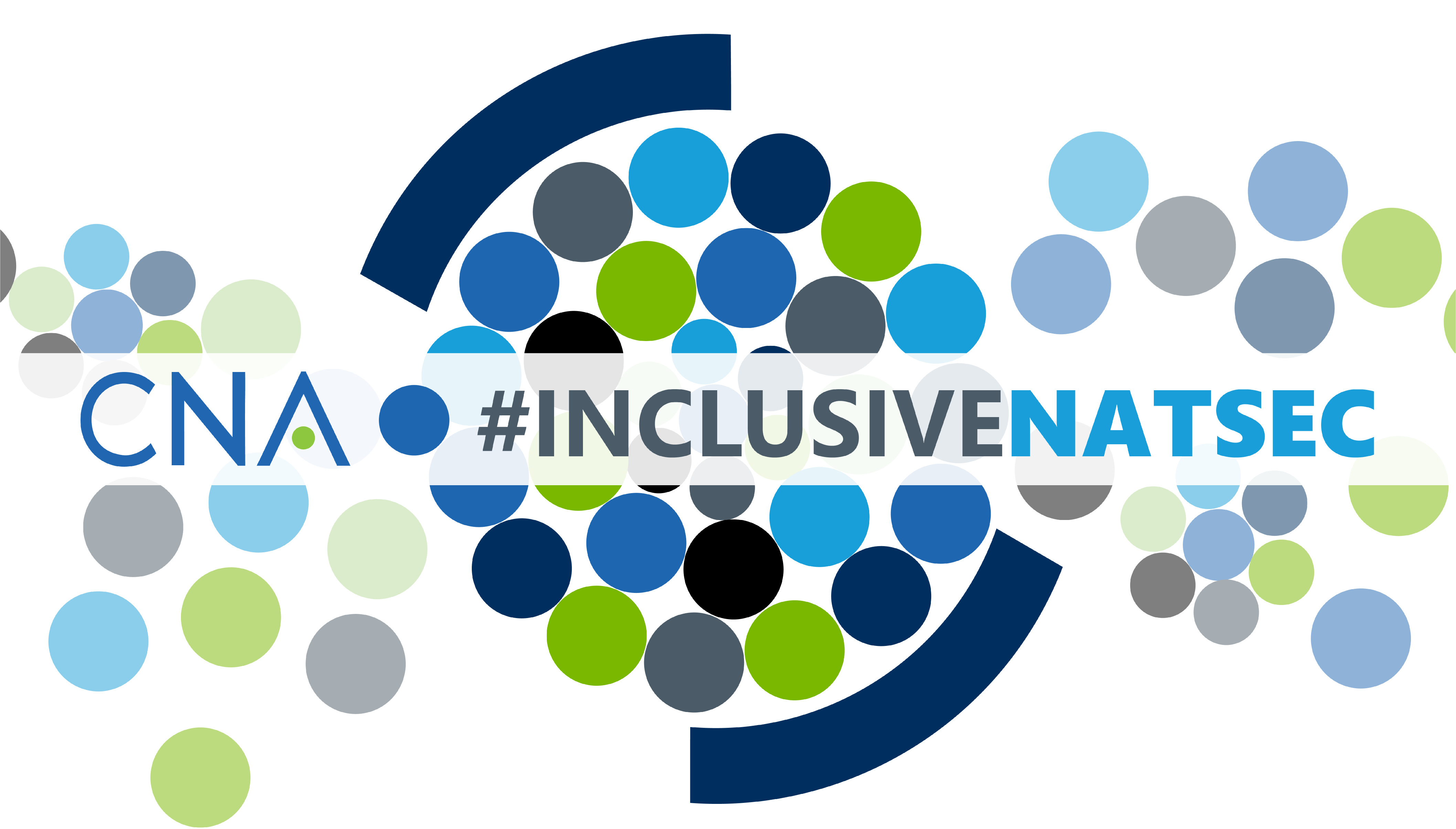 Inclusive National Security (InclusiveNatSec) is a CNA-funded initiative dedicated to fostering discussions on inclusivity in national security among the community of national security professionals who are exploring the implications of structural biases in their work. The theme for 2021 is Racism and National Security, and the seminar series will focus on what national security thought leaders can do to counter the influence of structural and systemic biases.
In 2021, virtual events and discussions featuring keynote speakers will lay the groundwork for public discussion on issues at the intersection of racism and national security. These events take place over Zoom and are open to the public (via online registration). The initiative also includes small group discussions with those who applied and were accepted into this part of the program.
Those who are interested in joining the InclusiveNatSec community can attend an upcoming event, follow the group on Twitter, and join the mailing list.
Upcoming Events
Racism and Cybersecurity
April 9 from 12—1p.m. EDT
The private discussion will be held from 1—1:30 p.m. (applications closed)
Moderated discussion with Camille Stewart, Head of Security Policy for Google Play and Android, and Royal Hansen, Vice President of Security at Google.
Moderated by Dr. Veronica Santos, UCLA Professor of Mechanical and Aerospace Engineering and Bioengineering; Associate Dean of Equity, Diversity, and Inclusion and Faculty Affairs
Register
Racism and the Work of Diplomacy
May 19 from 5–6 p.m. EDT
The private discussion will be held from 6–6:30 p.m. (applications closed).
Keynote address and Q&A with Ambassador (ret.) Gina Abercrombie-Winstanley, a 30-year diplomat who is currently the Diplomat in Residence at Oberlin College.
Moderator TBA
Coming soon
Deconstructing National Security Disciplines: Anti-Racism on the Page
June 17 from 12:30–1:30 p.m. EDT
The private discussion will be held from 1:30–2:30 p.m. (applications closed).
Keynote address and Q&A with Professor Meera Sabaratnam, a Senior Lecturer at the University of London whose work focuses on issues of race and racism in international relations.
Moderator TBA
Coming soon
Past Events
RACISM IN TERRORISM AND COUNTERTERRORISM
This event, the first in CNA's Inclusive National Security initiative, was held in partnership with Black Women in International Affairs (BWINTAF) on February 23.
KEYNOTE SPEAKER: Lieutenant General Michael Nagata (U.S. Army, ret.), a Strategic Advisor and Senior Vice President at CACI, and formerly the Director of Strategic Operational Planning for the U.S. National Counterterrorism Center, 2016 to 2019.
MODERATOR: Dr. Samer Shehata, Associate Professor in Middle East Studies in the Department of International and Area Studies at the University of Oklahoma.
Stay Connected